Bristol Tennessee Police Officer Honored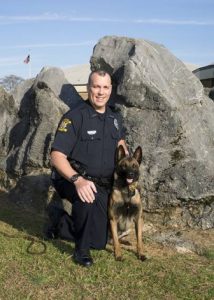 A local police officer is being honored.
Sgt. Matt Cousins of the Bristol Tennessee Police Department has been named the National Rifle Association Law Enforcement Officer of the Year for his response to the 2016 Volunteer Parkway Shooting.
Cousins was awarded for his "quick thinking, courage under fire, and life-saving actions," according to a news release from the NRA.
Sgt. Cousins was the second officer on the scene of a shooting that occurred at the Volunteer Parkway Days Inn, where perpetrator Lakeem Scott opened fire into traffic, wounding multiple people and killing one. Cousins heroic acts prevented any other individuals from being harmed.