Pipeline Construction Halted After Erosion Problems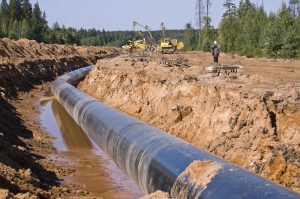 Heavy rains has caused construction to be halted near a pipeline site.
Mountain Valley Pipeline, located in Roanoke, Virginia, has been affected by erosion. The Virginia Department of Environmental Quality is investigating why dams and other forms of protection failed to halt the heavy rains from moving soil unearthed by equipment.
A road near the site was completely affected, with both lanes covered by 8 inches of mud. A timeline for when construction will resume has yet to be announced.