Four Indicted in Shooting Death of Young Mother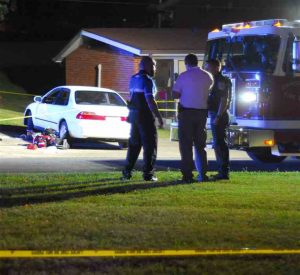 Almost a year after the tragic shooting death of a young mother, four people have been indicted for the murder. Rebekah Thompson was found shot to death in her car in a Johnson City neighborhood parking lot last July.
After a 10 month investigation, Isiah Milligan, Avios Griffin, Monte Brewer, and Eugene Glover all from Tennessee were indicted for Thompson's death. They all face charges of first degree murder and are being held on $500,000 bonds.
Thompson was pregnant at the time of her murder. Her infant daughter was also in the back seat. The investigation is ongoing.
The suspects will be arraigned this week.