Kingsport Police in Search of Burglary Suspect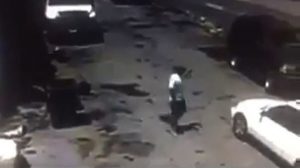 Kingsport police are on the search for a man accused of stealing.
Video footage from Transmission World, an auto shop located in Kingsport, captured the suspect leaving the scene around 3 A.M. in a white two-door vehicle that has a sunroof.
Detectives say that the man took a variety of tools valued up to $5,000. If you have any information on the case, please contact (423)-229-9429 or (423)-246-9111.