Another business delay at The Falls, what this could mean for city debt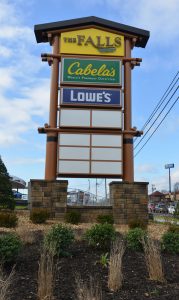 Another business plan has stalled at The Falls development in Bristol, Virginia. City leaders announced two years ago plans for a Hilton Hotel to come to the falls.
This business delay, in addition to another half-dozen businesses backing out of the development in the last five years is a result of the $50M plus debt weighing on the city, but this is only part Bristol Virginia's issue.
The Bristol Mall closing and the solid waste disposal fund are other things adding to the overall $108M debt. At a city council meeting on Tuesday, city leaders proposed the first draft of the budget which included thousands of dollars in cuts to city schools and other programs.
City leaders are saying they hope The Falls will continue to develop. They have projected the development to make a little over $400,000 in revenue for Bristol, Virginia.