Southwest Virginia Woman Earns Nurse of the Year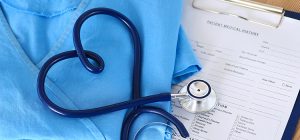 A Marion, Virginia woman earned the honors of the 2018 Public Health Nurse of the Year by the Virginia Department of Health.
62-year-old Angela Alley has worked as a nurse in the Southwest Virginia community for over 30 years. She has worked in a variety of roles in her career including women and pediatrics, family planning, foreign travels including immunization and epidemiology.
Her outstanding work has transcended local boundaries and helped countless lives.