Shooting in Kingsport Lands Man Behind Bars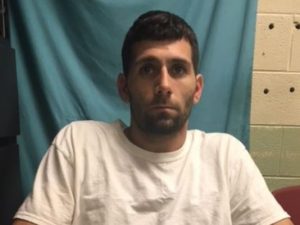 A man in Kingsport finds himself behind bars after supposedly shooting at a Tennessee Highway Patrol officer.
25-year-old Kenneth Powell was charged with one count of Attempted First-degree murder. The Tennessee Bureau of Investigation reported that the shooting occurred on May 18th.
The investigation says Powell was a driving a truck that had come to rest on an Interstate 81 ramp that led to a weigh station. The THP officer approached the vehicle and questioned Powell. He told the officer that he stopped because he was almost of gas.
The officer realized the vehicle had been reportedly stolen. Powell attempted to run and opened fire on the Trooper, who then returned fire, striking Powell.
Powell was treated for injuries and now currently sits at the Greene County jail on a $200,000 bond.