Man leads HCSO on 80 mph ATV chase arrested on numerous charges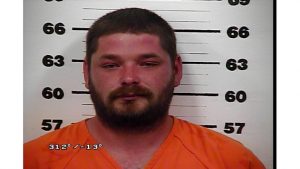 In Hawkins County, a man lead law enforcement on an 80 mile per hour ATV chase.
On Wednesday evening, police spotted a four-wheeler on Country Lane Road. When the deputy approached, the rider took off, engaging in a police pursuit.
26-year old Larry Wayne McClellan of Church Hill, Tennessee proceeded to drive through someone's yard, Volunteer High School property and Taylor Park. McClellan also struck two patrol cars during his high-speed flee, causing damage to both vehicles.
Once authorities removed McClellan from the ATV, he battled with law enforcement. The Hawkins County Sheriff deputies then had to use a stun gun to restrain the man.
McClellan is being charged with evading arrest, reckless endangerment, driving under the influence and a number of other charges.