Blountville, Tennessee Child Drowns while Vacationing with Family in Alabama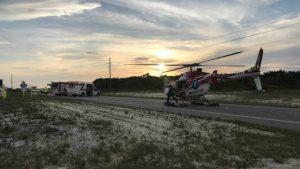 A Three-year-old child from Blountville, Tennnessee has drowned in a pool while vacationing with his family in Fort Morgan, Alabama.
Deputies with the Baldwin County Sheriff's Office responded to a medical report a little before 7 p.m. on Sunday.
Seventeen Children and Twelve Adults were staying in connecting homes at the time of the death. The Familiy members were eating when Levi Hughes wandered away from them and was later found in the pool.
Medical Personal responded to the scene and began efforts to revive the child. He was later airlifted to the USA Medical Center in Mobile, Alabama where he died.