Kingsport man facing multiple charges after assault and theft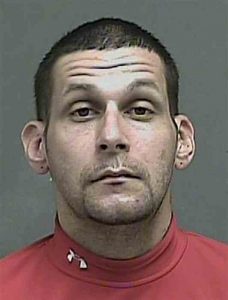 A Kingsport man is facing some big charges after allegedly assaulting a woman and fleeing from police in a stolen vehicle.
31 year old Brently J. Castle was arrested after accusations of stealing two thousand dollars from the female victim. He also choked and hit her in the head with a gun.
The incident occurred at the West Side Inn on West Stone Drive.
Castle is being charged with 9 counts including possession of stolen of stolen property, leaving the scene of an accident and aggravated kidnapping.