Washington County TN crash leaves one woman dead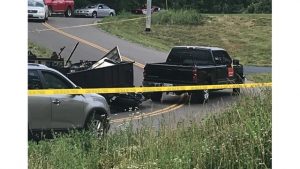 In Washington County, Tennessee overnight, one person has been left dead after a crash on Highway 36.
The accident occurred Monday evening involving a truck pulling a trailer and a motorcycle near the intersection of Orchard Street.
According to the Tennessee Highway Patrol, the unidentified female passenger on the motorcycle was killed.
A portion of the roadway was closed until late last night.