Attempted Suicide Reported at Washington Co. TN Detention Center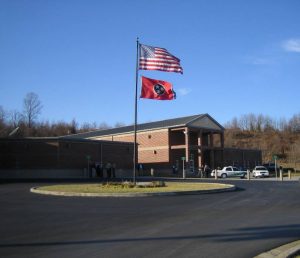 An attempted suicide occurred at the Washington County, Tennessee Detention Center last week according to Sheriff Ed Graybeal.
A report released Tuesday said detention staff found 33-year-old Leonard Morrow in his cell hanging by a bed sheet.
CPR was administered to Morrow until the life saving crew arrived. From there, he was transported to a Johnson City hospital, where he received treatment. He died Monday.
Morrow faced a contempt charge out of Washington County Juvenile Court. The Tennessee Bureau of Investigation will look into the incident.