Carter County Jail to house federal prisoners to help with funds for long-standing needs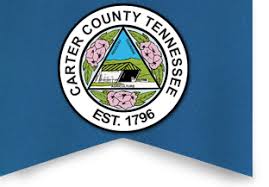 The Carter County Sheriff's Department has struggled for years to allocate funds for overtime pay for its deputies and upgrading communications systems; however, there has not been a solution quite like the one that's in the cards now.
The Sheriff's Department hopes the solution to some of it's longest-standing needs can be settled by housing federal prisoners. "What we did was we sent or reduced the number of state inmates and replaced that reduced number of state inmates with federal inmates, and that's where we are getting the difference. It's about $50,000 difference a month," Carter County Sheriff Dexter Lunceford told SuperTalk 92.9's Abby Hathorn.
In just a year alone, housing these inmates could bring in over half million dollars for the county. The Sheriff's department hopes the County Commission will allow the funds to be used to help with overtime pay and upgrading communications. Then, the money can be applied to pay down the county debt from building the jail.
While the idea of the Carter County jail housing federal prisoners might make some weary, Sheriff Lunceford reassures it's not a concern of public safety. "And the federal inmates are not near as bad as we have people in the jail here that are charged with murder. You know we just convicted one who mutilated two bodies, so I dare say none of the federal inmates come close to the security risk he came to."
The committee voted to recommend the department's request to the County Commission next week.