Johnson City man charged with attempted murder after striking brother-in-law with vehicle at Unicoi Hotel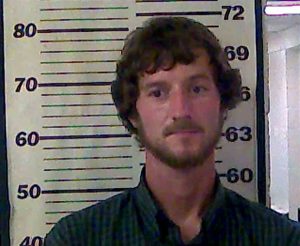 A local man has been charged with attempted second-degree murder after allegedly striking his brother-in-law with a vehicle at a Unicoi Hotel.
29-year old Keith Daniel Peterson of Johnson City was arrested Wednesday morning on charges of intentionally hitting his brother-in-law Rodney Maple.
Peterson is reported as hitting Maple with a 2005 Chevrolet Cavalier in the hotel parking lot Tuesday. He then fled at high speeds before abandoning the vehicle on the Buffalo Valley Golf Course. Unicoi County Sheriff's deputies reported Maple having major injuries to his face from when his head hit the pavement.
Deputies believe Peterson was knowingly trying to kill Maple. Peterson is being held at the Unicoi County Jail on a 200-thousand dollar bond.