Man facing child pornography charges in Johnson City arraignment scheduled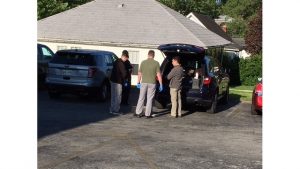 A Johnson City man who is facing child pornography charges is set to be arraigned Thursday in Washington County, Tennessee.
Nathan Alexander Kirkland is accused of knowingly receiving and possessing child pornography. He is still in jail after a judge ruled he was a very real threat of self harm.
Federal agents raided his home last month on Wilson Avenue and seized numerous computers and a rifle.