Johnson City Man Arrested for Attack with television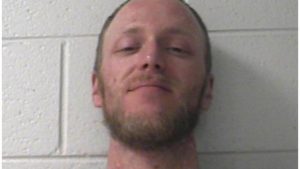 An assault in Johnson City on Wednesday, led to an arrest on Thursday. A woman reported to police that her boyfriend attacked her with a television, while holding her toddler.
34-year-old Johnathan Cross is charged with child endangerment, aggravated domestic assault and misdemeanor vandalism.
A news release from the Johnson city Police Department says they arrived at Cross' residence around 3:30 p.m. Wednesday. They discovered he continued to assault her while she protected the infant.
Cross managed to escape. He was apprehended several hours later.
Johnathan Cross was being held in the Washington County Detention Center on a $10,000 bond, while waiting for his appearance in Sessions Court Friday.