Acting Director of the Tennessee Bureau of Investigation, Jason Locke Under Investigation for Misuse of State Funds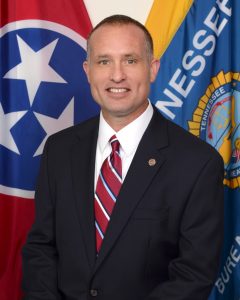 An immediate investigation into Acting Director Jason Locke of the Tennessee Bureau of Investigation is underway for misuse of state funds.
The TBI issued a statement through spokesmen, Josh DeVine on Monday saying the agency is aware of, and takes seriously, the accusations involving Locke. However, The TBI did not specify any further about the allegations.
Locke was one of the the three finalistist to become the TBI's new permanent director. On Monday Governor Bill Haslam selected Knoxville Police Chief David Rausch for the job. Tim Gobble was the other finalist.
Locke has been with the TBI for 21 years.