Woman Arrested in Johnson City After Police Found Her in Possession of Over 250 grams of Methamphetamine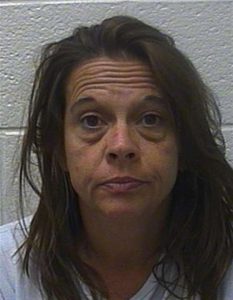 A news release from the Johnson City Police details the arrest of a woman found with over 250 grams of methamphetamine, $1300 in cash and 3 hydrocodone pills.
Police responded to the Quality Inn, 1900 S. Roan St., about a suspicious vehicle. 49-year-old Amy Leonard was found inside. Authorities also found 256 grams of meth, $1301 in cash and the three hydrocodone pills.
Leonard is charged with possession of methamphetamine for sale as well as simple possession. She's being held at the Washington County Detention Center on a $10,000 bond. She is scheduled to appear in sessions court on Monday.