Couple charged in Tazwell County shooting arrested in West Virginia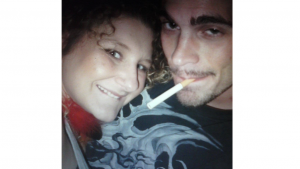 The couple charged in a Tazwell County shooting less than a week ago have been captured in West Virginia.
West Virginia State Police took Terry James Bandy and Ashley Lynn Mayfield into custody in the Vallscreek are without incident. Authorities confirm citizens were holding the suspects in the area until law enforcement arrived.
Early Sunday, police received a call and found two people shot in the Baptist Valley area of Tazwell County, Virginia. One victim was shot in the neck and another in the abdomen and wrist. Both are said to be in stable condition.
Bandy and Mayfield have both been charged with aggravated malicious wounding. Additional charges are pending.