Kingsport Carousel Celebrates Anniversary.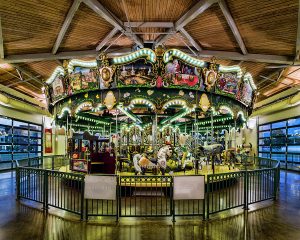 The Kingsport Carousel turned three on Saturday, and a celebration took place in its honor.
The Carousel was a volunteer led project completed by hand. It took it over 300 volunteers more than 5 years to carve and paint. It's hosted more than 225,000 riders since its' completion in 2015.
As part of the celebration, free rides, face painting, live music, and other activities were offered. The event took place alongside the Fun Fest Block Party and Kingsport Farmers Market.