Long Island Iced Tea Battle Continues Today in Kingsport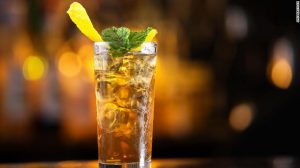 The ongoing battle of Long Island Iced Tea supremacy continues down south.
Round 2 of the Original Long Island Iced Tea contest takes place today at the River Seafood Company in Kingsport at 4:00 P.M.
The test tasters will be selected from a lottery of attendees. Kingsport looks to pick up a win and following the first round loss at Hudson's On the Mile in Long Island, New York.
Visit Kingsport will live stream the event on Facebook and a party at East Coast Wings will immediately follow at 5:30 P.M.