Man Arrested and Idicted for Threatening Diane Black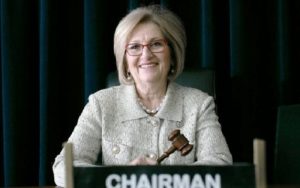 A man has been arrested and indicted on charges after he allegedly threatened Congressional member and gubernatorial candidate Diane Black.
Clifton Ward supposedly left Black threatening voicemails at one of the congressman's district offices. The threats came shortly after Black introduced the Border Wall Trust Fund Act to provide funding for President Donald Trump's border wall.
Black was limited on providing details about the threat but said they were serious enough for a grandy jury to indict Ward.
2017 saw more than 2,000 threats against members of congress.