Johnson City Police Arrest Fugitive Out of Florida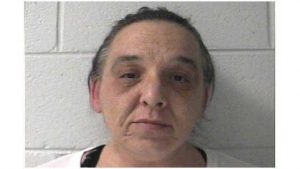 A tip from a Florida Sheriff's department led to the arrest a Johnson City woman.
Johnson City Police arrested 46-year-old Tracey Nicole JIM-bala on charges of being a fugitive from justice. They were contacted by the Saint Lucie County Sheriff's Department in Florida with information about a warrant out for her arrest for grand theft. She also had an order of full extradition and a bond of $50,000.
She is being held in the Washington County Detention Center while she awaits her next appearance in General Sessions Court on Monday.