FBI Searching for Fugitive wanted for Child Sex Crimes with ties to Johnson City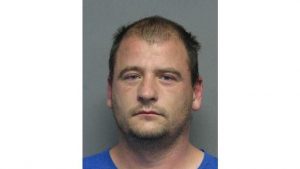 Federal authorties are seeking a man with ties to Johnson City that is wanted for child porn.
40-year-old Matthew Zeller, a native of Jefferson, Louisiana was issued a warrant for his arrest by the FBI.
The man is wanted on two counts of computer-aided solicitation of a minor, two counts of pornography involving juveniles under the age of 13, and one count of unlawful use of a social networking website.
According to the FBI, Zeller is a registered sex offender after previously being arrested for pornographgy with juveniles.
Zeller previously lived in another town in Louisiana, and also has family that lives in the Johnson City region.
The FBI is asking anyone with information on the whereabouts of Zeller to contact the New Orleans FBI Office at 504-816-3000.