Snack Food Manufacturer Expanding Operations in Sullivan County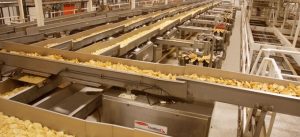 A snack food manufacturer based out of California is expanding it's operations to Sullivan County.
Anita's Mexican Foods Corporation has been operating one manufacturing line out of the former Pure Foods factory for several weeks now.
The company plans on investing $4 million into the facility over the next few months. The money will go towards new equipment and expanding the facility. They hope to grow and employ up to 150 workers.