Kingsport Man Charged with First-Degree Murder After Body Found in an Apartment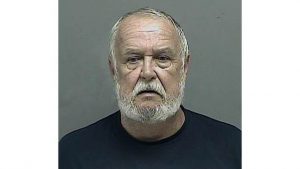 A Kingsport man is charged with first degree murder after a body was discovered at Maple Oaks Apartments. Police responded to the scene after receiving a report of a body being found in apartment 320.
67-year-old Samuel Rex Sandidge was charged in the case after an investigation of the scene and an extensive interview with him.
The body of the deceased has been sent to E.T.S.U. Quillen College of Medicine for forensic autopsy. The Identity of the victim is being withheld until positive identification and notification of next of kin.
The investigation is ongoing.