Two Kingsport Schools on Lockdown after Inmate escapes transport at I-26 rest area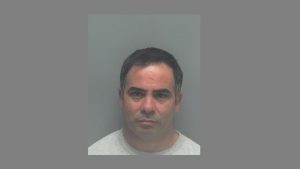 After the escape of a Florida inmate at an Interstate 26 rest area, two Kingsport schools have been put on lockdown.
Sullivan South High School and Rock Springs Elementary barred the doors after the Kingsport Police Department announced the escape 45-year-old Rodolfo Lopez Chavez Vazquez.
Vazquez was being transported from Kentucky to Florida by a private company. While stopped at the rest area one of the guards from the convoy allowed the prisoner to go to the restroom and loosened one of his wrist cuffs.
Vazques then ran from the bathroom, hopping a nearby fence and leaving the area. Vazquez is described as having black hair and brown eyes. He stands 4′ 11" and weighs 150 pounds. Anyone with information in the case is asked to contact authorities immediately.