Multi-Vehicle Crash Leads to DUI arrest of a Washington County Man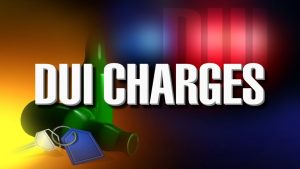 A Washington County man was arrested after a vehicle crash in Johnson City. This marks his fifth DUI offense.
31-year-old Matthew Newberry was involved in a multi-vehicle incident at the Carroll Creek intersection on North Roan Street.
Officers responded to the crash and found Newberry to be under the influence of an unknown substance. Newberry was arrested and charged with a DUI, driving on a revoked license, and failure to exercise due care.
He was taken to the Washington County Detention Center where he is currently held. His bond hearing is scheduled for Tuesday at 1:30. This is Newberry's fifth DUI conviction in the state of Tennessee.