Neighborhood Heroes to be Honored at Bristol Motor Speedway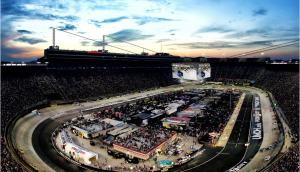 A new intiative will honor four neighborhood heroes at the Bass Pros Shops NRA Night Race in Bristol this weekend.
One of those four is Sgt. Matt Cousins who was injured in the line of duty during the volunteer parkway shooting in July 2026 where a gunman was targeting innocent bystanders and officers.
Three first responders will also be honored. Those include Russell Bernard of the Tennessee Highway Patrol, Captain Chris Everett of the Chattanooga Fire Dept. and Knoxville Police Officer Jay Williams.
The ceremony will be held before the race with the four men being honored with a hero pace lap.