New Industrial Site at Bristol Business Park Holds Groundbreaking Ceremony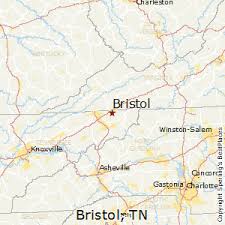 A new industrial site in the Bristol Business Park broke ground on Monday.
The ground breaking event marks the beginning of a grading and site preparation project that will result in a 50-acre site, and 36 of those acres will be pad-ready, potentially accommodating a building of more than 450,000 square feet.
Economic Development Director for the City of Bristol Tom Anderson has confidence that the new site will attract potential businesses, "We do expect there to be quite a bit of interest whether it's companies wanting to locate, relocate, expand, or just get a lot of activity from site consultants because this is going to be an exceptional industrial site."
The new industrial site project was helped in large part to grants awarded in 2017, one being a $500,000 grant from the Tennessee Department of Economic and Community Development. Funds for the other grant were provided by Bristol Tennessee Essential Services, who also worked alongside the City of Bristol and NETWORKS Sullivan Partnership.
Anderson also said as long as weather remains good, the project should be completed by the end of 2018.