Sullivan Co. Commissioners Expected to vote on funds for Athletic Facilities at new West Ridge High School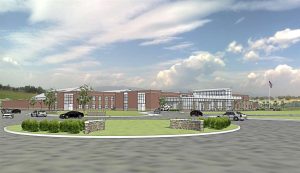 This morning in Sullivan County, Commissioners are expected to vote on a proposal to spend nearly five million dollars for construction of athletic fields at West Ridge High School.
A so far unapproved 54 million dollar contract to construct the school off Lynn Road near the airport did not include funds for athletic fields. If approved today, the money would come from the County Educations Department's general purpose fund.