Sullivan County Commission Approves $4.8 million for Sports Complex at West Ridge High School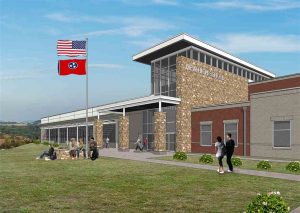 The Sullivan County Commission has approved a resolution that authroizes school officials to spend $4.8 million dollars on athletic facilities at the new West Ridge High School.
The school, which is being built off of Lynn Road is expected to be completed by fall of 2020. The $4.8 million contract goes to J.A. Street & Associates who will build the new football stadium and baseball fields.
The money will come from the Sullivan County Department of Education's general fund.
Once completed West Ridge High School will consolidate students from Sullivan North, Sullivan South and Sullivan Central High School.