Man Arrested After Leading Police on Chase while being Three Times Over the Legal Limit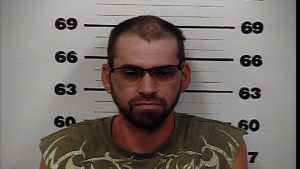 After leading police on a chase exceeding speeds of 95 miles per hour, and being later found with a blood alcohol over 3 times the legal, a Rogersville man is facing multiple charges.
Brian Linkous was spotted in a Mercury Cougar on Highway 11W. An officer recognized the car as a lead on Linkous who had outstanding warrants. Officers attempted to stop Linkous who refused to pull over. He would go on to lead police on a chase reaching speeds of 95 miles per hour.
Linkous eventually came to a stop close to a trailer park off of Carter's Valley. He took off on foot before a deputy used a stun gun to take him to the ground. Officer's detected alcohol on Linkous' breath and found a syringe alongside pills believed to be Suboxone in his pocket.
Linkous is facing numerous charges including felony evading arrest, driving under the influence and posssession of Schedule III drugs.