Virginia Legislature Back In Special Session Tackling Gerrymandering Issue Again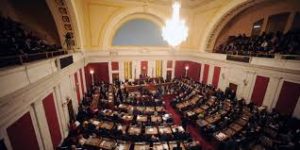 Southwest Virginia lawmakers along with the rest of lawmakers from the commonwealth are back in Richmond in a special session to comply with a court order to redraw the state's legislative maps. Critics are arguing the lawmakers will make the same mistakes as in the past when it comes to redrawing voting maps. Brian Cannon is with One Virginia 2021.
(:14)…but we didnt
The special session comes after a federal court found eleven legislative districts in the state were gerrymandered in violation of the state Constitution. Republicans have asked the court to put the October 30th deadline on hold, pending an appeal to the U.S. Supreme Court this fall.