Johnson City Commissioner Passes Away Unexpectedly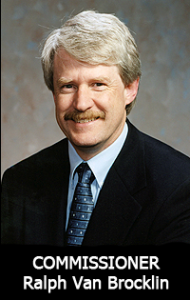 Johnson City Commissioner Dr. Ralph Van Brocklin has passed away.
A statement from the City of Johnson City says that Van Brocklin was running on the Tweetsie Trail when he suffered an apparent heart attack.
The city says, "His impact is seen in our schools, our park system, our animal shelter, and countless other services, facilities, and amenities that we enjoy. We are grateful for the time we served alongside him and will honor his memory moving forward."
Van Brocklin had been with the City Commission since 2011, and prior to that, he served one term on the Board of Education. He also served as mayor from 2013-2015.
Van Brocklin was 63 years old.