Jonesborough Man Hits Taxi Cab with Girlfriend Inside, Faces Numerous Charges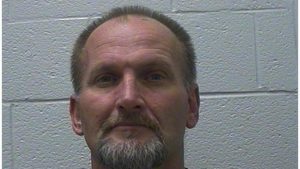 A Jonesborough man rammed a taxi cab with his girlfriend inside the vehicle.
According to the Johnson City Police Department, 51-year old Robert Blevins and his girlfriend had an argument. When the girlfriend tried to get away from Blevins by way of taxi, Blevins pursued the the cab. The cab driver refused to pull over on Blevins's request, and Blevins rammed the vehicle.
Police responded to the incident, and found Blevins, arresting him a short time later in a residential area.
Blevins is charged with two counts of aggravated assault, disorderly conduct, resisting arrest, and numerous other charges. He is currently held in the Washington County Detention Center on a $53,000 bond. Blevins awaits a court appearance set for Monday.