Theft Investigation Leads to Drug Bust at Bristol, VA Apartment Complex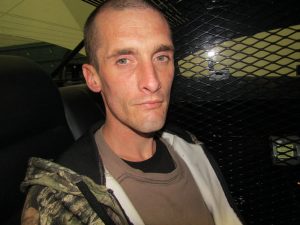 A strong odor leads to a large drug bust.
A report from the Washington County Sheriff's Office says Washington County VA deputies were investigating a theft incident at an apartment complex. One of the deputies smelled marijuana coming from an apartment. The deputy questioned 32-year-old Nathaniel Mays, and the suspect said he got rid of the marijuana by flushing it down the toilet, but still had a joint above his ear.
The man was searched and officers found a container in his pocket that contained ½ ounce of methamphetamine, multiple bags of marijuana, suboxone strips, and a piece of a suboxone pill.
Mays was arrested on charges including possession of marijuana with intent to distribute and felony possession of schedule I or II with intent to distribute.
He was taken to the Abingdon facility of the Southwest Virginia Regional Jail Authority and is being held without bond.