Trump Coming to Johnson City to Fund raise for Marsha Balckburn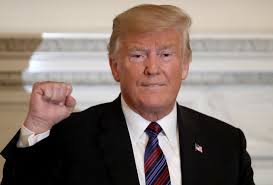 President of the United States Donald Trump is coming to the Johnson City to support Marsha Blackburn in the The U.S. Sentate Race.
Invitations to the event will be next Monday and tickets per couple include $10,000, including a photo with Trump. Couples can also pay $25,000 for a roundtable with Trump. Contributions will fuel Blackburn's join fundraising campaign.
Marsha Blackburn's Democratic opposition and former governor of Tennessee, Phil Bredesen is running as an independent and says he opposes Trump's plans for Tennessee.