Rogersville Man Charged in Hotel Shooting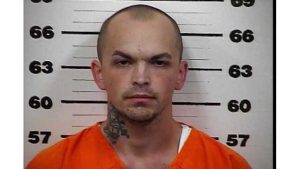 A Rogersville man has been charged with attempted second-degree murder in connection with a September shooting at a hotel in Rogersville.
Justin Feagins had been on the run since the shooting happened on Sept. 25. Feagins allegedly shot someone in the parking lot of the Comfort Inn & Suites off highway 11W.
Feagins is being held in the Hawkins County Jail on a $200,000 bond.