Congressman Morgan Griffith Praises Grant Towards Project Intersection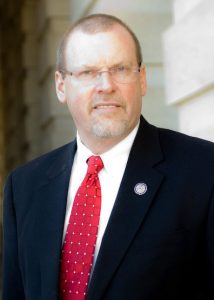 Congressman Morgan Griffith applauds a more than $900,000 grant going towards the development of project intersection. Griffith released this statement.
"The Project Intersection Industrial site in Norton is in a great position to attract new manufacturing and industrial operations to the coalfields. Today's ARC grant provides additional funding for developing the site. It continues the cooperation between the federal, state, and local levels to realize the site's potential and bring jobs and investment to our area."
In addition to the ARC grant, $3.5 million in federal funding for the project was previously announced in August 2018. The funding was part of $20 million Griffith secured for a pilot program to fund abandoned mine land reclamation in Virginia, specifically focusing on economic development.