Bristol Police: Welfare Check Leads to Arrest of Man Accused of 2nd Degree Murder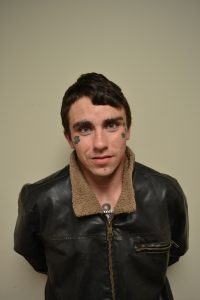 An investigation on a person's well being leads to the arrest of a Sullivan County Man.
According to the Bristol Tennessee Police Department, officers responded to a home on Kentucky Avenue on Saturday after receiving an anonymous tip about a possible domestic dispute.
The report says 23 year old Cass Dylon Self is accused of holding a gun to the victim's head, physically assaulting the victim, discharging a firearm inside the apartment, and destroying property. There was also nearly 1.5 pounds of suspected methamphetamine found in the residence.
Police arrested the man on a list of charges including attempted 2nd degree murder, especially aggravated kidnapping, possession of over 300 grams of methamphetamine with the intent to resale, and felony reckless endangerment.
Self was taken to the Sullivan County Jail and is being held on a $250,000 bond. He will appear in Bristol General Sessions Court Wednesday November 14th at 9:30 A.M.