Bear Season off to Record Start; Acorn Harvest may be Responsible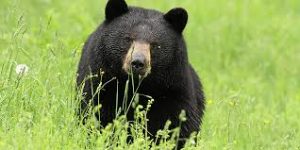 A spotty acorn harvest is part of the reason for increased bear activity in the region and the start of what could be a record hunting season in terms of bear harvest, according to some scientists.
So far across Northeast Tennessee 73 bears have been collected. With several hunts, including dog-aided ones still ahead, those numbers are likely to climb drastically.
A similar incident occurred in 2011 when low acorn supplies in the Smoky Mountains National Park forced bears into private lands and national forests.
The Tennessee Wildlife Resource Agency says that the strong harvest is also representative of a healthy bear population in the state, estimated to be over 7,000 strong.