Tennessee Education Commissioner Leaving Post for Nonprofit Organization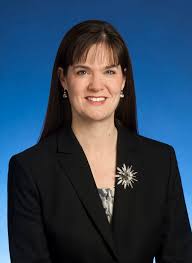 Governor Bill Haslam announced Thursday that Education Commissioner, Candice McQueen, is leaving her position with the State of Tennessee to lead a nonprofit organization.
McQueen was appointed to her post in 2015. During her time as commissioner she experienced record high graduation rates and the best overall ACT average and participation in the state's history.
In her new role as CEO of the National Institue for Excellence in Teaching, Dr. McQueen will continure to focus on supporting effective teaching and learning, impacting an esitmated 250,000 educators and 2.5 million students.