Woman that Struck Child Claims she did not see School Bus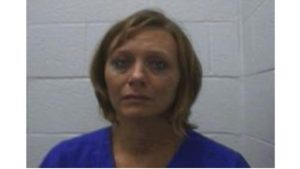 The woman who struck a young boy while he was boarding the school bus Tuesday morning, claims she did not see the bus.
The crash happened on Highway 81S when 41-year-old Crystal Buchanan struck the child crossing the street, knocking him in a ditch. She has since been charged with felony reckless endangerment and failure to yield to a stopped school bus.
The boy was taken to the hospital and treated for a cracked tibia, minor cuts and bruises. He is expected to be OK.
The driver of the school bus and witnesses claim the flashhing red lights and stop sign were in use at the time of the incident.