Johnson City Man in Jail After String of Kinappings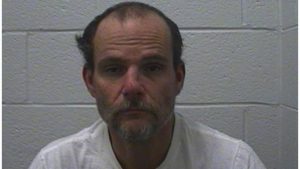 A Johnson City man is behind bars after he is accused of kidnapping multiple people and forcing them to drive him to various locations.
46-year-old Randy Chapman is charged is charged with several counts of aggravated kidnapping and aggravated assault.
The attacks happened over the course of the past week. The first being a victim he knew, who drove him around while being held at knife point until he was able to get away.
The next incident occurred on Christmas Eve when Chapman allegedly approached a second victim, walking into their home and forcing them to drive him around at knifepoint. They were able to call 911 but the perpetrator got away.
The final attack occurred when Chapman went after a woman feeding her horses near a barn in Gray. She too drove him around until she was able to get away.
Chapman was found in a wooded area near the Johnson City Medical center and was arrested without incident. Police say he is homeless. He is currently being held in jail on a $230,000 bail.