Greene County Homeowner Shoots Attempted B&E Suspect, Suspect In Serious Condition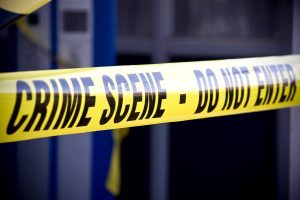 An attempted break-in in Greene County was foiled by a homeowner with a gun.
According to the Greene County Sheriff's Department, Timothy Letts, 35, attempted to enter a home on Spice Cove Road Saturday night. After being alerted to loud noises outside of the house, homeowner Jeremy Easterly went to the door armed with a shotgun, and found Timothy Letts and his brother Justin Letts.
The report says Easterly repeatedely told the men to leave, but Timothy Letts ran into the house, and followed Easterly to his bedroom. An investigation reveals Easterly shot Letts in the shoulder following a chase. Letts is reportedely in serious condition at the Johnson City Medical Center.
Timothy Letts is facing charges for aggravated assault and burglary breaking and entering, while Easterly faces no charges.