Hawkins County Couple Allegedly Threatened to Kill Disabled Victim; Arrested at Nearby Walmart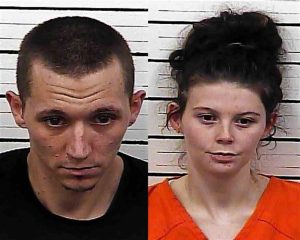 A Hawkins County couple will be arraigned today after threatening to shoot a disabled man if he didn't hand over his wallet and phone.
Michael Francis Baggatta, 30 and Whitney Sierra Greene, 21, are accused of attempting to rob the victim. Baggatta told the victim if he didn't hand over the items, he would blow his head off and held a gun to his head.
The victim turned and walked away, prompting the couple to flee the scene. They were later arrested for shoplifting at a local Walmart.