U.S Army and BAE Systems Working to Handle Waste at Holston Army Ammunition Plant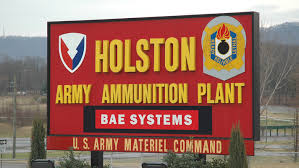 The U.S Army and BAE Systems are working together to find ways to handle waste generated at the Holston Army Ammunition Plant in Kingsport.
A joint study conducted found that reduction of open burning is a potential solution that could help in limiting the environmental footprint of the plant.
In the study, they also found that the installation of an enclosed thermal treatment furnace would alleviate concerns residents have of open burning at the plant.
The report says the furnace installation all depends on government funding, and this could also improve efficiency of operations at the plant.