Elizabethton Man Behind Bars After Stabbing Wife in Lowes Parking Lot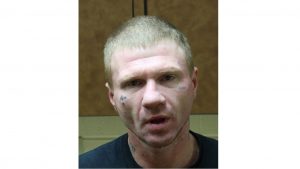 A man accused of stabbing his wife in the Elizabethton Lowes parking lot has been arrested according to the Carter County Sheriff's Office.
Gregory Calderon has an extensive criminal record which includes domestic assault, simple assault, public intoxication, and driving on a suspended license. He also has multiple convictions for violation of probation and failure to appear in court.
Calderon allegedly got into and argument with his wife Tuesday in a vehicle and stabbed her in leg in front of three children before fleeing the scene.
The female victim was treated for her injuries and has since been released.