Unicoi County to Address Jail Fencing Issue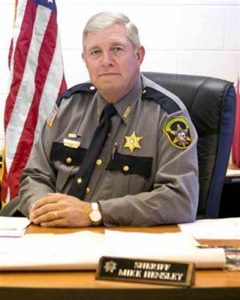 An inmate who temporarily escaped from the Unicoi County jail Thursday night has prompted Sheriff Mike Hensley to campaign to the county commission to help fix issues with the old fence surrounding the jail.
Page Silvers, 24, was being booked on charges of DUI, theft, and resisting arrest, when the suspect ran out through an unlocked door and scaled the old fence like a squirrel, according to a Facebook post from Sheriff Hensley. She then broke into a home before being recaptured by deputies.
Hensley says he has brought up the fence issues to the County Commission for five years, and the new county commission voted to obtain a capital outlay note to address those issues, but the proposals have yet to be sent out according to Hensley.